Major changes to business processes and operations are not easy to pull off. Despite having senior-level support and buy-in, change often does not come easily to organizations large or small.
For those that decide to move key business functions to the cloud, reticence and concern can proliferate throughout an organization. Fortunately, there are blueprints that can help with embracing the cloud – adoption need not be an insurmountable challenge.
Overcoming Objections
The first thing to do is ensure that any of the most oft-cited concerns about cloud deployments are addressed up front:
Regulatory hurdles. Some industries are unable to move certain functions to the cloud due to regulatory guidelines related to data security, storage, and access. Many of these regulations are mandated by government agencies while industry-specific protocols and best practices guide others.Organizations can address these issues by understanding clearly where the restrictions apply and where companies are free to use cloud computing to innovate, provide customers more applications, and gain efficiencies. Using fully private clouds instead of public clouds can be one solution, as private clouds usually offer higher security protocols and higher compliance standards. Another option is to follow a hybrid model by keeping the functions that require regulatory compliance local and moving other workloads to the cloud.
Network constraints. Existing network functions may slow migration to the cloud. These latent or legacy systems can delay implementation, but usually do not completely derail it. The key is to sequence cloud migration so that key business functions are maintained seamlessly and that critical legacy systems are migrated at the right time.
Costs. Financial constraints for a cloud conversion process should be addressed head-on by developing a thorough and conservative approach to project budgeting. That means taking a clear-eyed look at the time, dollars, and personnel needed to complete the project.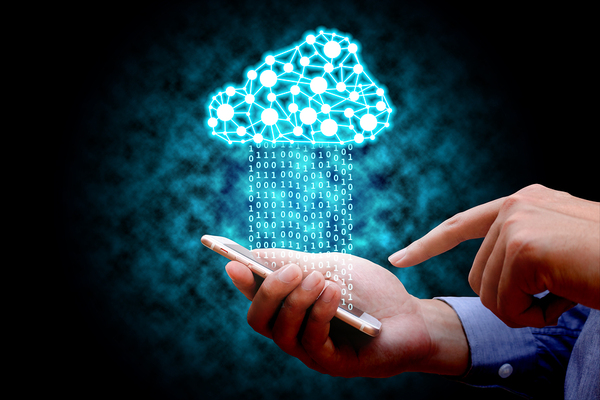 Common Mistakes to Avoid
Companies can avoid many headaches with cloud conversion by avoiding some of the most common mistakes when it comes to cloud migration projects:
Not taking an incremental approach. For success and buy-in, often the smartest approach is to go slowly. Companies can gain some early wins, especially among skeptical employees, by gradually migrating functions to the cloud. After developing successful cloud tools, companies can use the knowledge learned during the process to tackle more complex moves of services and applications to a cloud environment. Slow going also allows employees to grow accustomed to the changes gradually.
Failure to analyze the right structural fit. Companies need to be able to answer the question: Why are we moving to the cloud? Businesses need to be sure that they understand the benefits of moving, and the consequences of not moving. The strategic decision-making and planning need to factor in what legacy systems will be affected, how data will be stored and used, and what types of training employees and customers will need.
Lack of stakeholder involvement. Key players at all employee levels, and from across lines of business, should be integrally involved in the planning and implementation of cloud solutions. While IT teams will handle most of the technical work, others should be actively involved in assessing process changes, training needs, and business impacts and remediation that moving to the cloud will require.
Selecting the wrong cloud option for your applications. Cloud systems come in many varieties. There are public, private and hybrid models where infrastructure resources are shared, exclusive, or a combination, respectively. There is Software-as-a-Service (SaaS), which follows a subscription model. There are Platform-as-a-Service (PaaS) and Infrastructure-as-a-Service (IaaS) models which allow you to migrate your existing environment to a cloud infrastructure. Understanding the differences among these options helps a company have the right tools available for current and future needs.
Going at it alone. Cloud migrations are complex. It's usually the smart choice to choose a provider that offers consulting services that help identify the scope of migration, plot the project, project costs, and manage the implementation of the selected solution. With trusted assistance, projects are far more likely to be done efficiently and result in success.
Choosing the right partner for cloud solutions is an important step for successful organizational buy-in. At Denovo, we help companies choose the best solution and product for their needs. To learn more, schedule a free consultation.
Share this look at how to gain buy-in to cloud implementation @DenovoCloud #cloudadoption #digitaltransformation