Outsourcing basic IT functions allows companies to scale quickly with the infrastructure and capacity they need.
Today's world moves at a digital pace, meaning that businesses have very little time to assess and respond to new opportunities. To leverage new possibilities, businesses need to scale rapidly, bringing expanded systems and functionality online in a matter of days or weeks.
As seen in the recent article 17 Reasons Smart CIOs Leverage Managed IT Systems, outsourcing IT services is one-way companies can take advantage of new markets, products, or demand with precision and rapid execution. To remain competitive, knowing how to scale your business by outsourcing IT is a key factor in determining winners and losers.
Defining Scalability
Scalability is the ability to adapt systems, capacity, functionality, and availability over time in response to actual or anticipated changes. Scalability is usually associated with growth opportunities, meaning expansion or upgrades are necessary.
Often, in-house IT teams need months or years to respond to a demand for scalability. This is not a criticism, but rather a function of the limitations of latent and legacy systems and the need for more resources to be allocated for the budget, staffing, space, and time.
Massive system installations require extensive planning in the form of needs assessments, requests for proposals, presentations, decisions, and selection. System installations also require time, to integrate or migrate existing capabilities and programs, to test and confirm availability of required functionality, and to facilitate the cessation of older systems. Finally, employees need to be trained, reassigned and made comfortable with new tools, features, and work processes.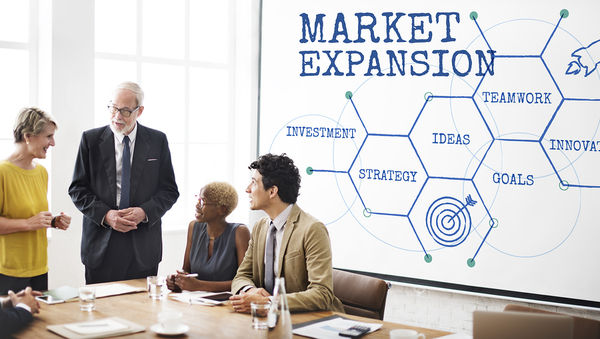 Agility On Demand
Managed IT solutions enable companies to leverage cloud technologies at multiple levels: software as a service (SaaS), infrastructure as a service (IaaS), and platform as a service (PaaS). Today, for the first time, companies can see all three as a commodification of IT services.
This approach is a far cry from the past 50 years when IT and corporate finance offices alike saw these systems as capital investments that required long lead times to deploy. Today, companies can tap into outsourced services quickly to drive and support their business functions.
On-demand flexibility creates an "everything as a service" model among CIOs and CFOs alike, who no longer need to anticipate future needs, plan for installations, and budget for massive capital expenses. While there are some limits when it comes to outsourcing a company's technology needs, outsourcing provides the rapid response necessary for competitive advantage.
Taking Advantage With the Right Partner
To realize a competitive advantage, however, companies need to outsource at the right time and with the right partner. Those decisions can only be made when CIOs have a clear grasp as to what their companies are and as to finding a dependable partner that can support what is needed.
Companies that are best served by outsourced IT are those that desire:
Maximized internal efficiency of production, operations, and personnel
Access to and deployment of new technologies quickly, being early adopters and innovators
Driving change through IT innovation
All too often, in-house IT staff end up focusing on work related to daily operations that "keeps the lights on" and keeps the business operating at the status quo. These tasks often involve staff-intensive work, such as system monitoring, addressing performance issues, maintaining secure systems, and investigating threats. While important, these matters are more functional and do not usually relate to the core business or drive areas of innovation.
With outsourcing, companies can identify new uses for valued in-house personnel that will result in new revenue opportunities and markets.
At Denovo, we understand the value and importance of outsourced IT to propel companies quickly into new areas of profit.  To learn more about how our managed IT services can help your company pivot, grow, and expand, schedule a free consultation today.