Professional services firms have been slower to adopt new technologies that can take advantage of digital transformation. Leveraging these new tools can drive new business models, markets, services, and customer engagement.
The opportunity comes at a time when professional services firms are seeing significant changes in client expectations. Today, those clients want to pay less for the same level of services and consulting and have access to on-demand and faster solutions.
How does the professional services industry leverage digital transformation? It is by embracing the new technologies with a focus on improving delivery, driving efficiency, and developing new services.
As seen in the recent post, Digital Transformation: Is Your Organization Ready?, firms need to recognize that disruptive technology is the norm in business today. Preparing professional services firms and their employees is an important role for principals and stakeholders.
There are several ways firms can leverage these new technologies.
1. Respond to Client Expectations
Spreadsheets and reports are no longer the way that many clients want to see information, insights, and knowledge. Companies today need to provide dynamic intelligence, often in real time. With powerful tools such as data analytics and automation, firms can offer clients new insights (many of which can be commoditized) delivered on demand via digital interfaces.
Powered by the Internet of Things, new platforms can collect, analyze, and provide insights both to clients and consultants alike. Collecting, storing, reporting, and providing these data are ways for professional services firms to differentiate.
2. Use Automation To Deliver Solutions and Efficiency
One bane of professional services firms is the need to maximize billable time, use available assets, and, today, integrate teams that include in-house personnel and outside expertise. With automation tools, firms can get a better handle on project management, assignments, project tracking, and maximization of available assets.
Automation and analytics also help employees think differently about problems and questions. These digital tools can assist with research and with providing actionable recommendations and solutions quickly, responding to client needs and freeing up time for other work.
Automation can also help streamline operations by handling some rote processes – document assemble, contract management, project management – that heretofore has been staff-intensive work.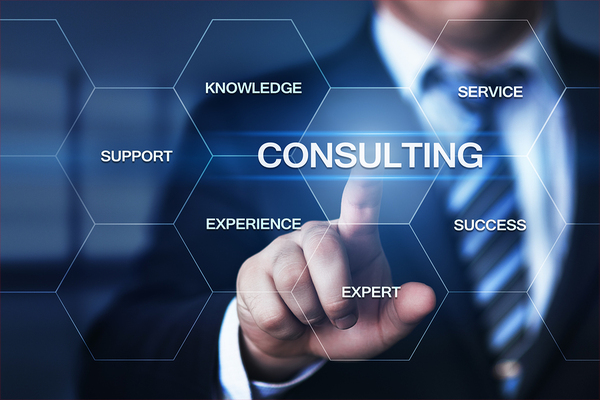 3. Practice Digital Agility
Firms that are able to anticipate and react to change and adapt strategies to respond to emerging issues, markets, and needs will be ahead of the competition. Analytics help companies identify and leverage trends faster. Other digital tools help firms stay responsible to flexible workforces and agile cultures, both among clients and employees.
4. Remain Relevant to Potential Talent
Today, would-be employees want to work with companies that are leveraging technology for innovation. Having the right digital tools in place helps to attract and retain talent by providing them with the assets that will help them work smarter and be more successful.
5. New Delivery Methods
On-demand services and insights provide a complementary set of benefits to offer to clients. While face-to-face interaction will remain highly valuable for many interactions, automated, self-service, and accessible applications, research, and insights can enhance existing personal interactions.
Denovo provides the platform and expertise to bring the digital transformation to professional services companies. Our cloud solutions provide the foundation for professional services firms to host and build applications, store and retrieve data, and establish a secure and resilient space for employees and clients alike.
To learn more about how Denovo can support your professional services firm's digital transformation, schedule a free consultation today.

Share how digital transformation is driving change, innovation, and efficiency at professional services firms @DenovoCloud #DigitalTransformation