At the heart of managed IT services is the ability for your organization to provide a high level of support to your customers.
The help desk is the core of these functions and when you find the right partner, you'll understand why managed IT services are built upon strong foundation services.
As seen in the recent post, What to Demand from Your Managed Service Provider: A Definitive Guide, there are many components to a complete managed IT plan. But it all begins with that fundamental service.
Why is an outsourced help desk a prudent move for your enterprise? You know you need fast response for customers working within your Oracle environment. Relying on an outsourced help desk can help achieve strategic and operational goals. Here are a few reasons:
Better customer experience. Offering a 24x7x365 help desk allows you to serve customers better, giving them a better experience in their time of need. Outsourcing IT services lets you offer a deeper level of service, generate additional revenue, and beat the competition in what can be offered.
Reduced costs. Instead of paying for three shifts of full-time employees, benefits, overtime, and training, companies choose instead to outsource their help desk. These costs can be absorbed more broadly by a managed services provider.
Fewer management responsibilities. With managed help desk services, your staff will be freed up from the management tasks of recruiting, hiring, training, and managing employees.
Proven systems. With an outsourced help desk, your company can leverage best practices for help desk operations. Ticket management and tracking systems, response and resolution processes, and escalation protocols will be in place.
Service Level Agreement (SLA) compliance. Meeting contractual response requirements is at the crux of most help desk operations. Your managed IT provider will be incentivized to meet SLA-mandated response times and levels of engagement with your most important customers.
Expert response = better retention. A stronger level of response by a team of qualified help desk employees leads to better customer retention and improved customer relations.
Redeployment of IT resources. One of the great benefits of outsourced IT services is the ability to redeploy your IT teams for more critical projects. Not only can the company save direct personnel costs, but your business can also eliminate help desk software and maintenance costs.
Fast flexibility. With a managed IT service provider, your help desk costs are scalable. As business expands due to new or increased business, or contracts due to seasonal adjustments or other factors, your help desk needs can similarly be increased or reduced.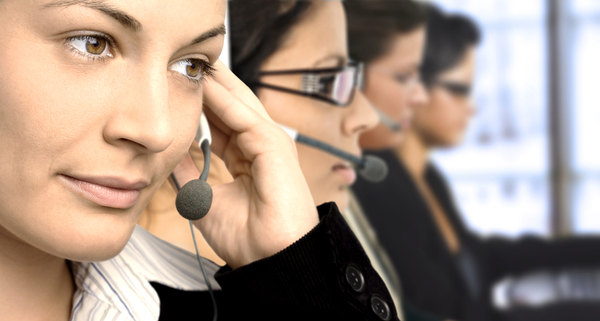 Outsourcing your help desk is one key component of building a lean IT organization and redirecting funds to more critical, strategic needs.
At Denovo, we offer a complete managed IT services environment. It begins with our foundation services. Other Denovo managed services components include:
Functional support for your applications, including Oracle JD Edwards, E-Business Suite, Oracle EPM, and Oracle Business Intelligence in many verticals.
Platform management for hosting, optimizing, and tuning the platform to maximize performance.
Cloud hosting and infrastructure that leverages the latest technologies and gives you a secure space for apps and data.
Managed disaster recovery to ensure that assets are protected.
To learn more about Denovo's foundation services, schedule a free consultation.

See how outsourcing your help desk leads to improved operations, reduced costs @DenovoCloud #ManagedITservices